Our Teas.
London life may be ever changing but some things remain constant, like the love of tea. Brewing up in the capital started over three hundred years ago; whilst they didn't know about caffeine, polyphenols and antioxidants back then, they certainly appreciated a strong cuppa to keep them going!
Harry Brompton's takes the capital's tea traditions in a new direction with the finest teas sourced from the great rift valley in Kenya blended with all natural ingredients. The result is a range of reviving, low-calorie Ice Teas to keep London (and the world) on the go.
Harry's blend of the finest Kenyan black teas infused with succulent peaches.
Only 80 calories per bottle.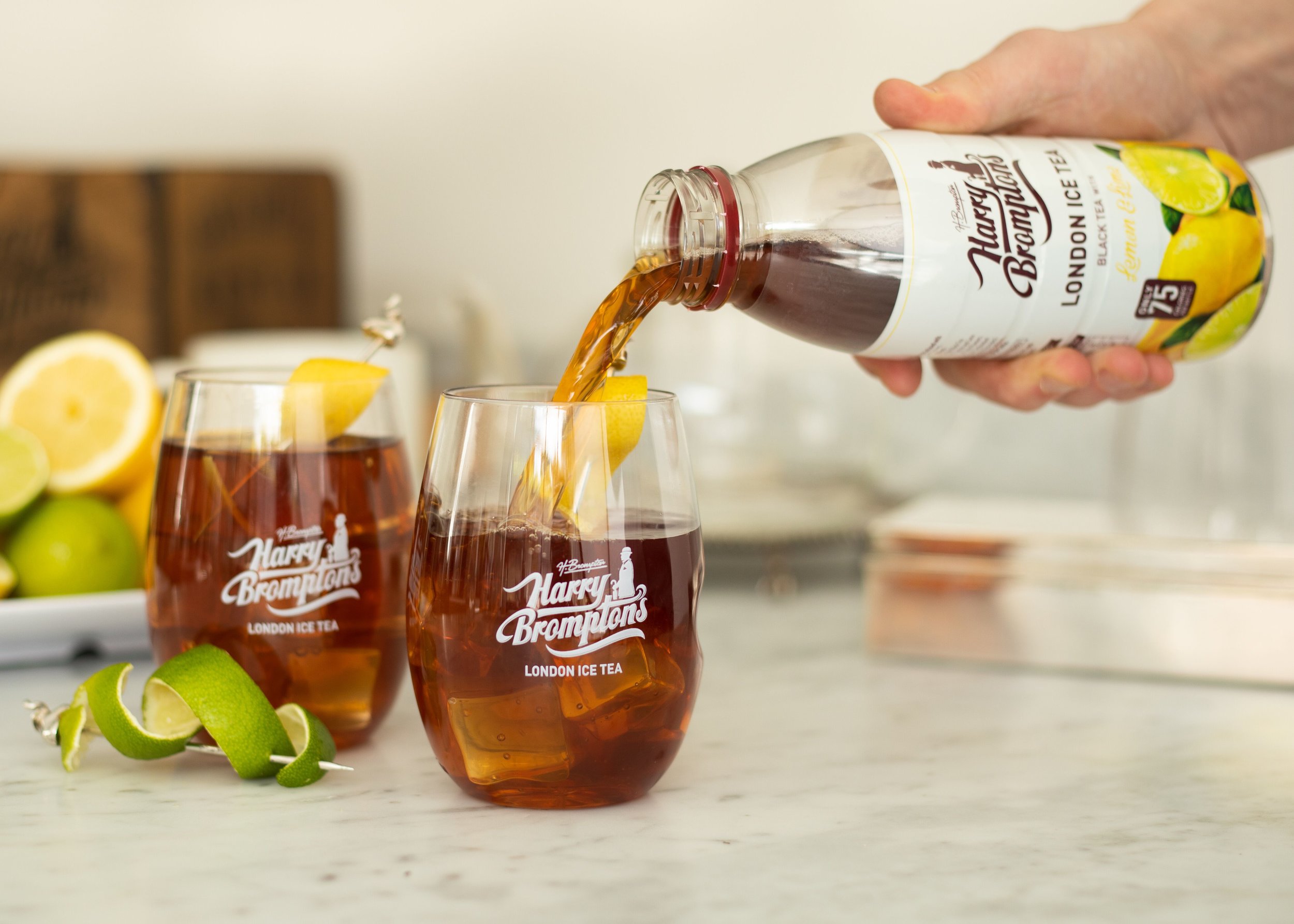 BLACK TEA

WITH
LEMON

AND LIME
Combining juicy Spanish lemons and zesty Mexican limes with the finest full flavoured Kenyan teas results in a mouth-watering way to enjoy your daily tea fix.
Only 75 calories per bottle.