Our Story
Harry Brompton's London Ice Tea was born from a passion to make an ice tea that tastes like an ice tea should. It is our tribute to London's proud tea drinking heritage and is made to keep London and the world on the go.
After trying every Ice Tea I could find, the problem, I discovered was that they mostly contained incredible amounts of sugar and rarely had the high quality of teas that I believe should be the foundation of a proper Ice Tea. So I set out to make my own – uniquely British Ice Tea.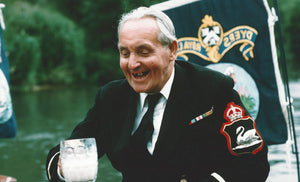 What Inspired us?
My inspiration came from my Grandfather, Harry "Brompton" Cobb, a Londoner born and bred, who worked as a Waterman on the Thames from 1926-1994. I remembered his stories of sailing and unloading the heavily laden ships carrying wonderful foods, fruits, spices and teas from all corners of the world to the London docks. And how he would never be without a large mug of tea, hot or cold, keeping him on go, even during the dark days of the Blitz.
- Ian, Founder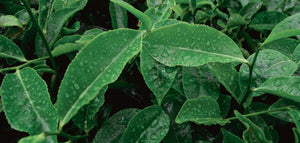 WHAT'S IN IT?
At Harry Brompton's we take natural, real ingredients from farm to bottle.
Our Black tea is sourced in the Great Rift Valley located in the middle of the Kenyan highlands, where the climate is perfectly suited to growing the finest tea. A perfect combination of the rich fertile volcanic soils, regular rainfall and a plentiful supply of sunshine means our teas is rich and refreshing. We only work with farmers that care about their farms, communities and the climate. We select our fruits from with the highest eco-sustainable practices picked at the peak of the season.